Cruz demands answers from TSA over 'concerning' deployment of air marshals to southern border
FIRST ON FOX: Sen. Ted Cruz is quizzing the Transportation Security Administration (TSA) over the ongoing deployment of air marshals to the southern border, asking why marshals are being sent to deal with the migrant surge instead of being on U.S. flights.
"It is concerning that the administration has prioritized ushering illegal immigrants into the country over protecting the lives and safety of the traveling public," Cruz, R-Texas, said in a letter to TSA Administrator David Pekoske.
Air marshals were initially sought to go to the southern border last year on a voluntary basis, but that later changed to mandatory deployments, sparking outrage and a "mutiny" from marshals. 
The air marshals became one of a number of law enforcement groups who ended up deployed to the besieged southern border as the migrant crisis escalated to historic levels.
AIR MARSHALS FACING MANDATORY BORDER DEPLOYMENT PLAN 'MUTINY' ON BIDEN ADMIN LEAVING FLIGHTS UNGUARDED: REPORT
Cruz, the ranking member of the U.S. Senate Committee on Commerce, Science and Transportation, accused the administration of "hypocrisy" for its emergency moves, while it also claims the border is secure.
"Compounding the hypocrisy, while the administration maintains that the border is secure, it also continues to reassign air marshals from protecting the skies to the southern border," Cruz said.
Cruz cited reports that marshals are "performing administrative functions, conducting welfare checks, and escorting aliens to processing centers." He also noted a number of security incidents on board U.S. flights, "meaning TSA's decision to take air marshals off flights and deploy them to the border may be putting the traveling public at risk."
MIGRANT NUMBERS HIT HIGHEST EVER RECORDED IN ONE MONTH: SOURCES
"While it is unknown whether air marshals would have been on those particular flights, what is known is that on both occasions at least 200 air marshals were busy assisting at the southern border and would not have been available to protect those flights," he said.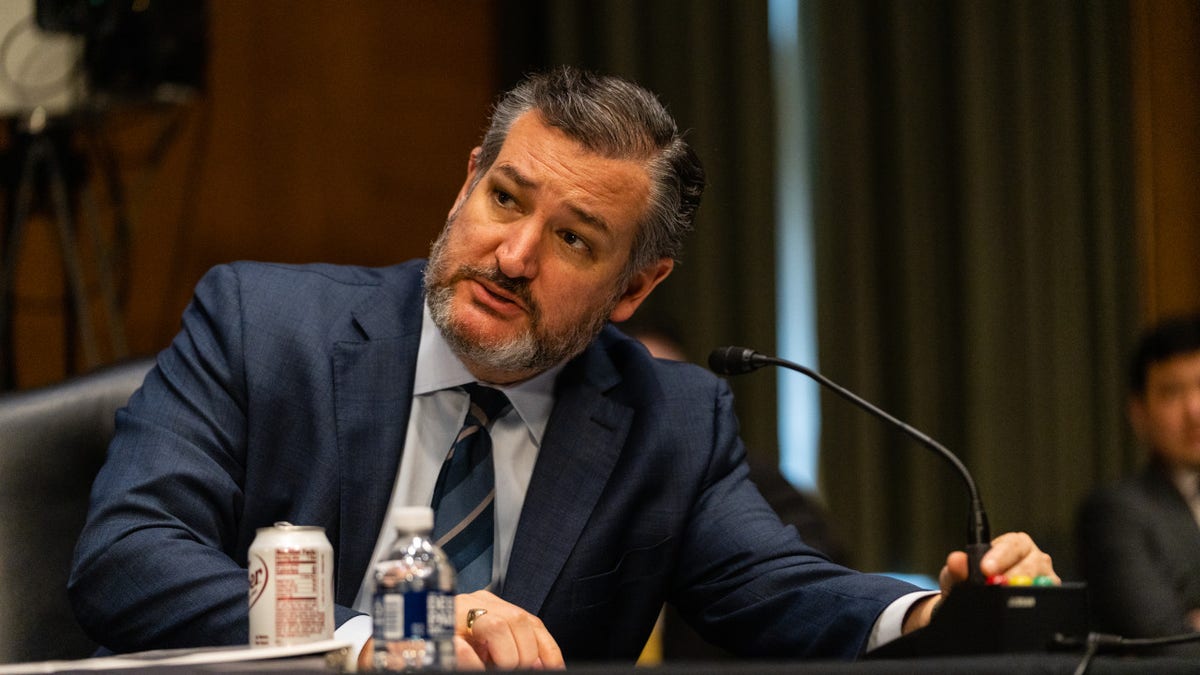 With record numbers continuing at the southern border — Fox reported last week September's numbers are expected to surpass 260,000 — Cruz says it is likely that the situation will continue.
"Since the beginning of September, illegal aliens have crossed the U.S.-Mexico border at alarmingly high rates, and the number of air marshals dispatched to the border has increased, with numerous requests for medical leave reportedly being denied by supervisors," he said. 
"Given the administration's failed immigration enforcement approach, it seems likely that TSA's deployment of air marshals to the border — instead of to high-risk passenger flights — will unfortunately continue."
NEW YORK GOV. HOCHUL WANTS TO 'LIMIT' WHO CROSSES BORDER, SAYS IT'S 'TOO OPEN RIGHT NOW' 
A TSA spokesperson told Fox News Digital the agency "responds to congressional correspondence directly via official channels, and the Department will continue to respond appropriately to Congressional oversight."
The agency has also noted that marshals were previously deployed to the border in 2019 during the Trump administration, as well as last year, in support of Customs and Border Protection (CBP). Marshals have also been deployed to support the U.N. General Assembly and hurricane recovery, among other missions. TSA says the deployment, which is on a reimbursable basis, is temporary and that air marshals will continue to support the agency's critical mission on the ground and onboard aircraft.
CLICK HERE TO GET THE FOX NEWS APP 
Cruz is seeking information on the number of air marshals deployed to the border since 2019, including the number of voluntary and mandatory deployments. He also wants to know if TSA has plans for additional rounds of deployments and who is authorizing them.