Gaetz takes victory lap after historic vote to boot McCarthy from House speakership
Rep. Matt Gaetz, R-Fla., took a victory lap following Tuesday's historic vote to oust House Speaker Kevin McCarthy, R-Calif., with the help of a handful of hard-line Republicans in his own party.
"We're concerned about the future of the conservative agenda in the house," Gaetz told reporters on Tuesday afternoon. "I would say that the conservative agenda was being paralyzed by Speaker McCarthy."
"We didn't even send in a subpoena to Hunter Biden, our oversight was lackluster, our spending priorities were misaligned," he continued. "The top line budget was going to lead to more inflation, more debt, more challenges — so the best way to advance the conservative agenda is to move forward with a new speaker."
House Financial Services Chair Rep. Patrick McHenry will serve as interim speaker until a replacement for McCarthy is chosen. Gaetz expressed support for a couple of potential candidates to replace the speaker, including GOP Reps. Tom Emmer, Mike Johnson, Jodey Arrington, Kevin Hern or Steve Scalise — none of whom voted to oust McCarthy — should they decide to run for the speakership.
MATT GAETZ INTRODUCES MOTION TO VACATE AGAINST HOUSE SPEAKER KEVIN MCCARTHY
Eight Republicans sided with House Democrats on Tuesday to oust McCarthy from his role as speaker after a dramatic floor vote that tallied each member's vote by surname. An hour of debate was heard before members of Congress cast their votes. The vast majority of Republican lawmakers passionately spoke in favor of McCarthy and forced the anti-McCarthy group to speak from the Democrat side of the House floor.
"I supported Kevin McCarthy in January because I thought he was the person best positioned to keep our promises to our constituents," Rep. Ken Buck, R-Colo. — one of the GOP lawmakers who voted to boot McCarthy — posted on X, formerly known as Twitter on Tuesday.
"It's clear that we need a principled speaker who can keep his word not just to members of Congress but to the American people," he continued.
HOUSE DEMOCRATIC LEADERS SAY THEY WILL VOTE TO OUST SPEAKER MCCARTHY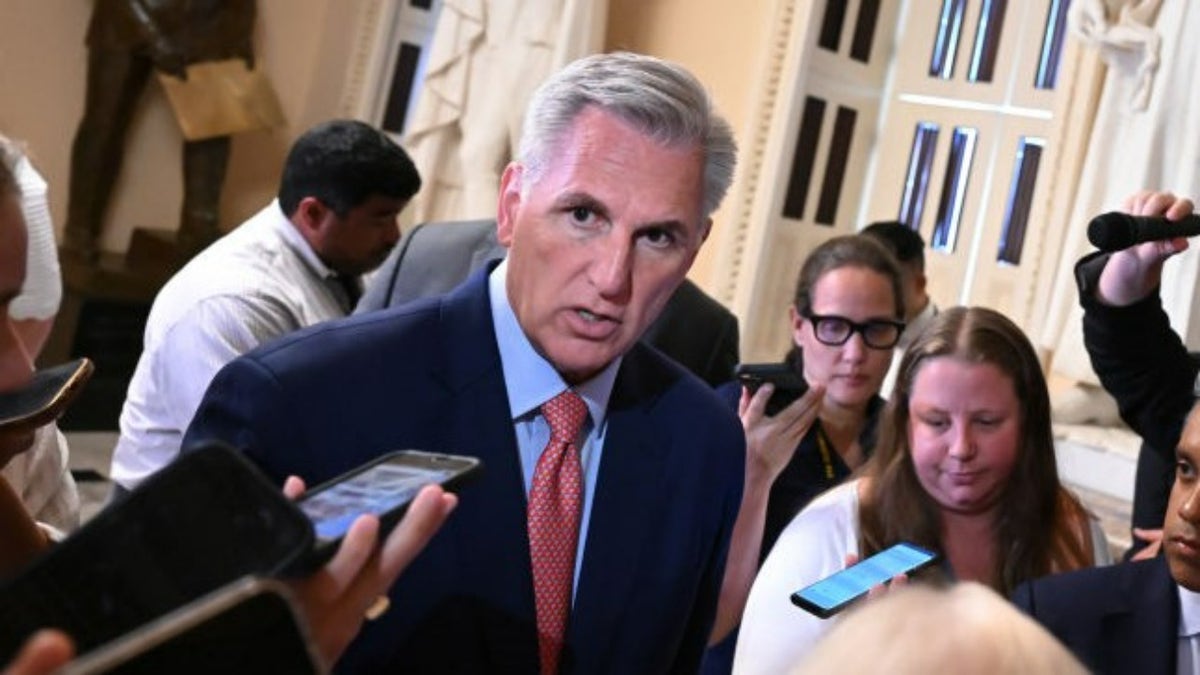 Rep. Andy Biggs, R-Ariz., another Republican lawmaker who voted against his party's leader, said on X, "89 of my Republican colleagues and I voted against a CR over the weekend. We held Speaker McCarthy accountable for the promises he made in January."
He added, "The bottom line is that he is out of line with the commitments that got him elected."
Middle-of-the-road Republican Governance Group member Rep. Nancy Mace, R-S.C., also voted to expel McCarthy, making the case on X that the vote wasn't "about left or right" in a lengthy thread.
"This isn't about ideology. This is about trust and keeping your word. This is about making Congress do it's (sic) job," she said.
Ways and Means Committee Chair Jason Smith of Missouri called the decision to vacate McCarthy on Tuesday afternoon "particularly abhorrent given the conservative victories that have been achieved this year under Speaker McCarthy."
"It is irrational that any House Republican would vote to push out Speaker McCarthy, who has done more than any Speaker of the House – Republican or Democrat – to give each and every member a voice at the table," he said in a statement. "Speaker McCarthy has led the House in achieving critical victories on behalf of the American people by empowering committees to do the legislative and oversight work that is needed, and by listening to all members about their concerns and priorities."
ROSENDALE SAYS HE'LL VOTE FOR MOTION TO OUST MCCARTHY AS PATH FOR SPEAKER TO KEEP GAVEL NARROWS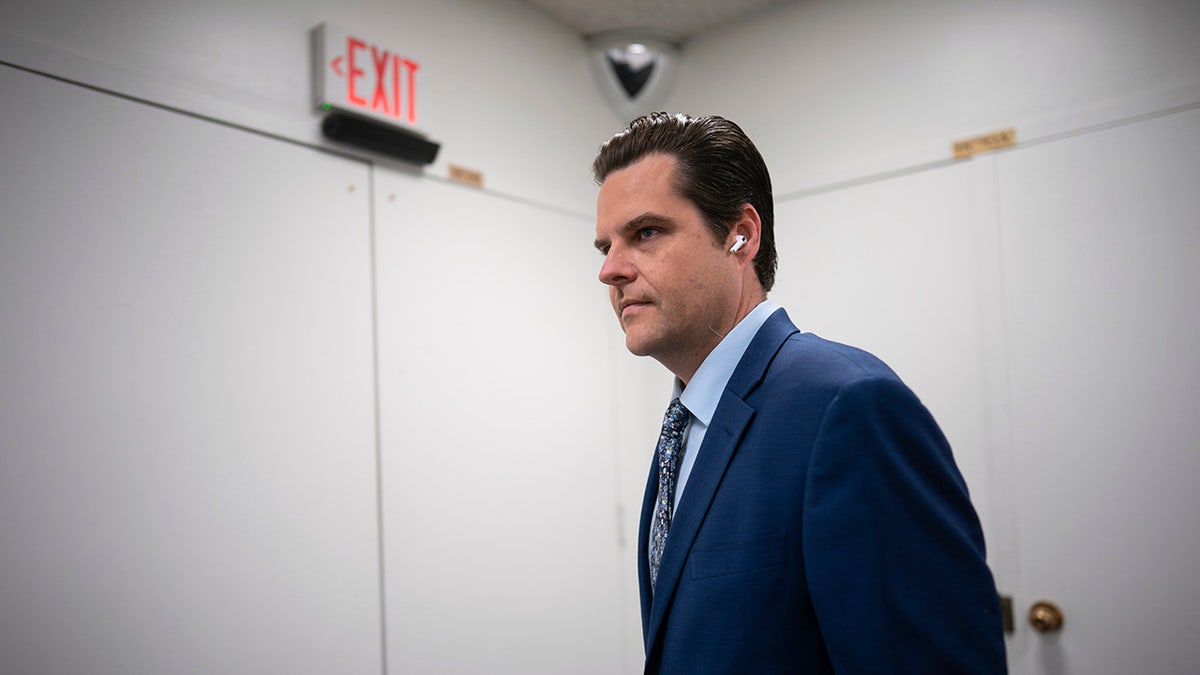 CLICK HERE TO GET THE FOX NEWS APP
Gaetz introduced a measure against McCarthy known as a motion to vacate on Monday night, accusing him of breaking the promises he made to win the speaker's gavel in January.
Democrats signaled early on Tuesday that they would not be inclined to help McCarthy. House Minority Leader Hakeem Jeffries, D-N.Y., said before the vote, "Democrats are ready to find bipartisan common ground. Our extreme colleagues have shown no willingness to do the same. They must find a way to end the House Republican civil war."
In January, it took 15 rounds of voting until McCarthy was elected.
McCarthy angered hard-liners over the weekend when he passed a short-term spending bill known as a continuing resolution (CR) to keep the government open for 45 days to avert a government shutdown and give lawmakers more time to cobble together 12 individual spending bills.
Fox News' Liz Elkind contributed to this report.