Morgan State University shooting suspect still at large after SWAT officers clear campus building
Authorities have not yet located a suspect or suspects responsible for a shooting at a homecoming week celebration at Morgan State University in Baltimore Tuesday that left five students wounded.
Baltimore Police Department Commissioner Rich Worley said SWAT officers responded to the school's campus after a shooting around 9:25 p.m. left five people wounded. It prompted an hours-long lockdown of the school.
The SWAT officers searched a building where the suspected shooter was believed to be hiding but ultimately cleared it without finding anyone. The shelter-in-place order was lifted around 12:30 a.m. As of early Wednesday morning, no arrests have been made.
The five victims included four men and one woman, between the ages of 18 and 22. Their conditions were not immediately known but Worley told reporters early Wednesday that their injuries were not life-threatening. Morgan State Police Chief Lance Hatcher confirmed four of the victims are students at the historically Black college.
SHOOTING DURING HOMECOMING FESTIVITIES AT BALTIMORE UNIVERSITY LEAVES 5 INJURED
Worley, who was confirmed as police commissioner on Monday, said investigators did not know how many shooters were involved and the Baltimore Police Department has not released information about the suspect or possible suspects.
The shooting happened shortly after the coronation of Mister and Miss Morgan State at the Murphy Fine Arts Center, as students were heading to a campus ball.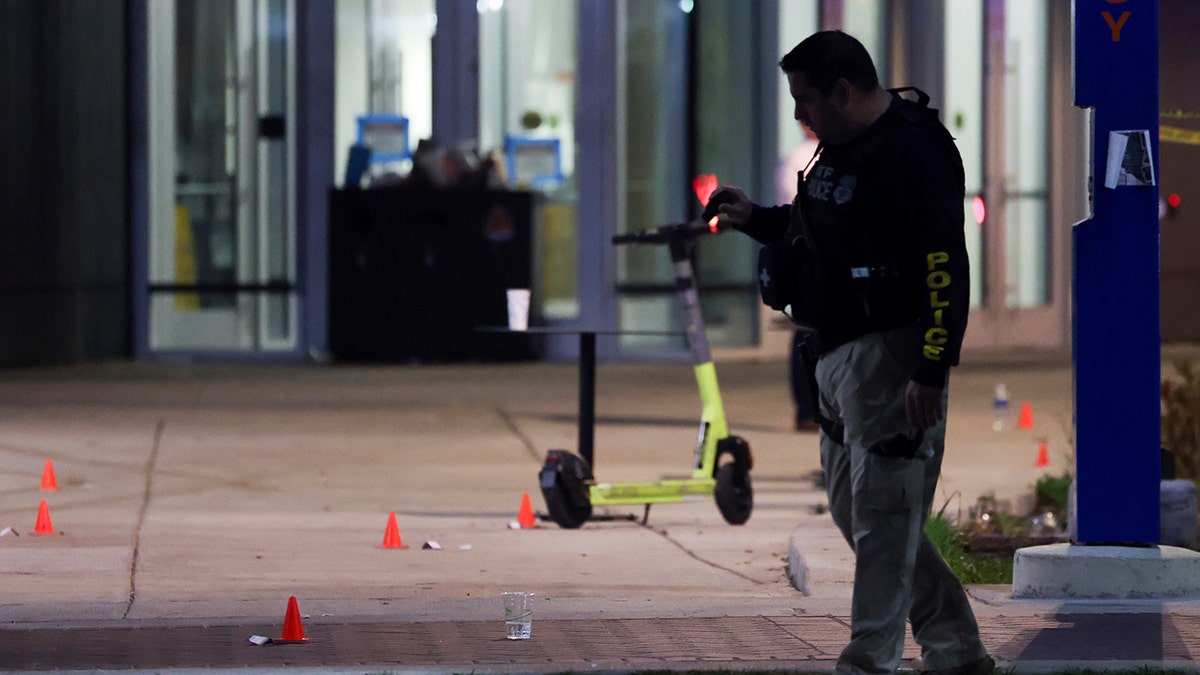 Police did not specify where the shooting took place, only that officers heard gunshots and that several dorm windows shattered. They did not say if the shooting impacted the windows or if they were shattered by students attempting to flee.
Orange evidence markers were visible on the ground in front of a building next to a dorm. Yellow crime tape encircled the nearby area and officers with flashlights were seen searching the area.
BALTIMORE POLICE WARN SUSPECT AT LARGE IN FEMALE CEO SLAYING WILL 'KILL' AND 'RAPE'
Many students hunkered down for several hours, as police went room to room looking for suspects, a police news release said.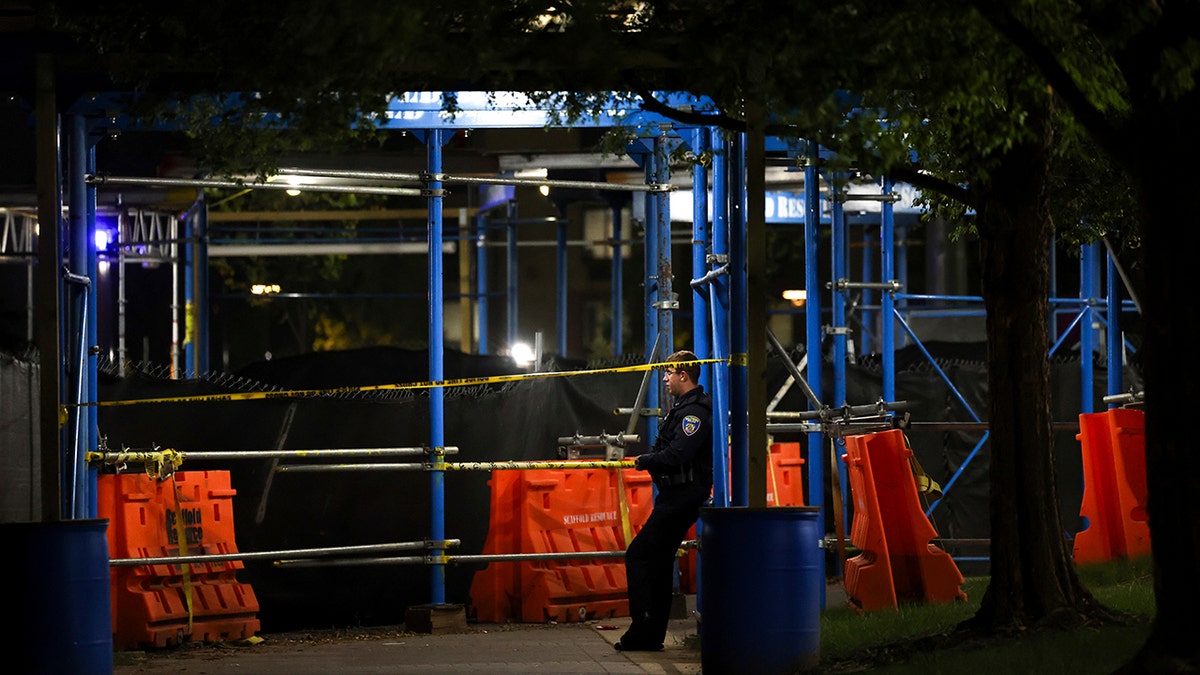 Konnor Crowder, a sophomore from Baltimore, said he was waiting for the coronation ball to start with several friends when they witnessed people running in terror.
"First I was wondering what they were running for, then I was wondering where we should go," he said.
KNOX COUNTY OFFICER DEAD AFTER 'DOMESTIC SITUATION' ESCALATED INTO SHOOTOUT WITH SUSPECT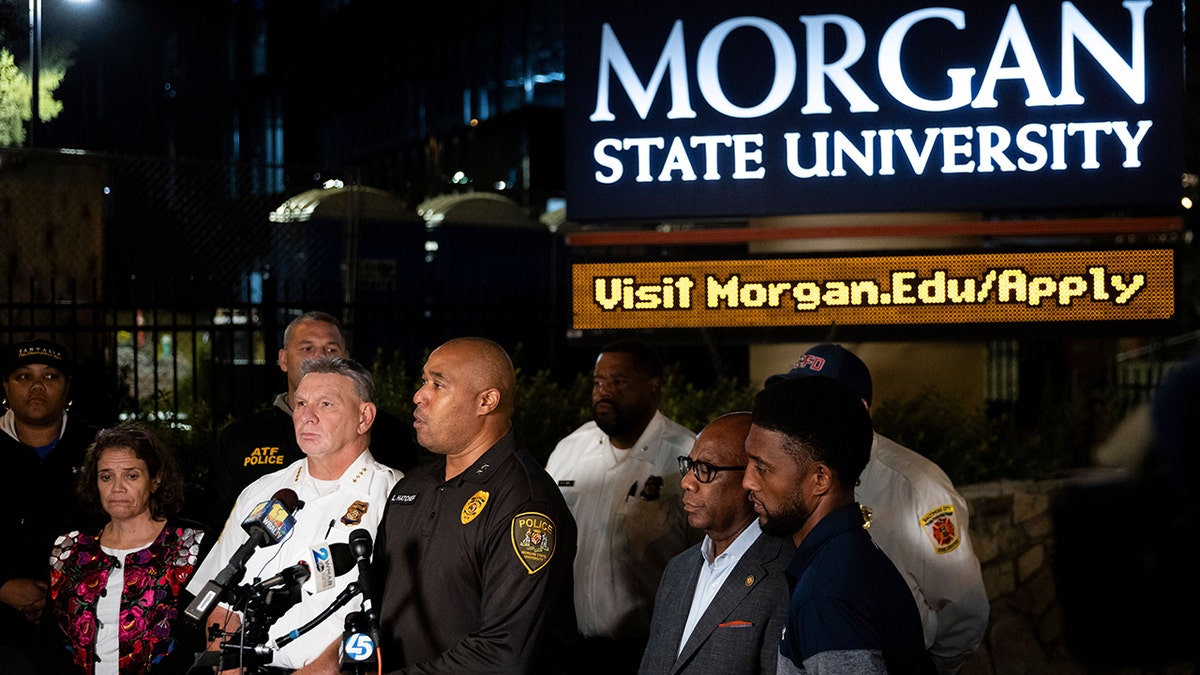 After the shelter-in-place order was lifted shortly after midnight, dozens of students wearing gowns and suits began trickling out of the arts center.
"ATTENTION Morgan Community: The Shelter-in-Place order on campus has been lifted. All shuttle services have resumed. As more details become available, we will update our campus community via official University communication channels," MSU wrote on X.
Many were stunned by the events and were still trying to process the chaos that derailed their evening of festivities.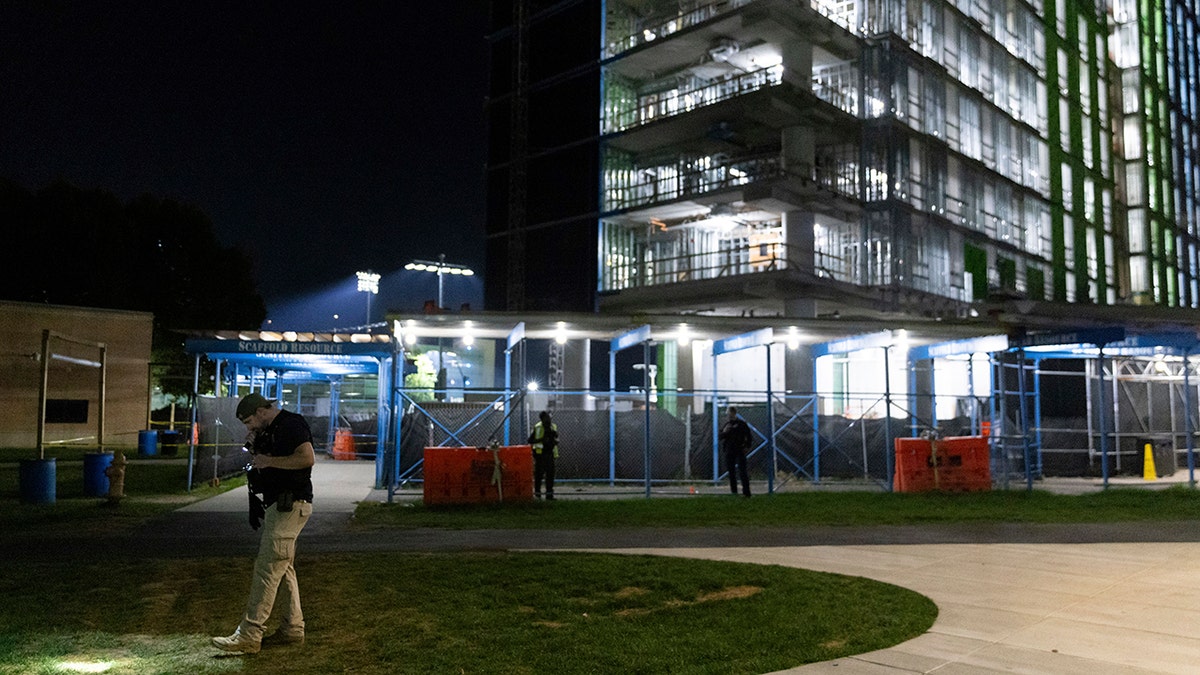 Morgan State University President David Wilson ultimately canceled classes on Wednesday and said administrators would hold an emergency meeting Wednesday morning to decide whether to hold other homecoming events this week ahead of the school's homecoming game, which is scheduled to be played on Saturday.
"It is unfortunate that this tragedy happened here tonight," he said. "By no means will it define who we are as a university."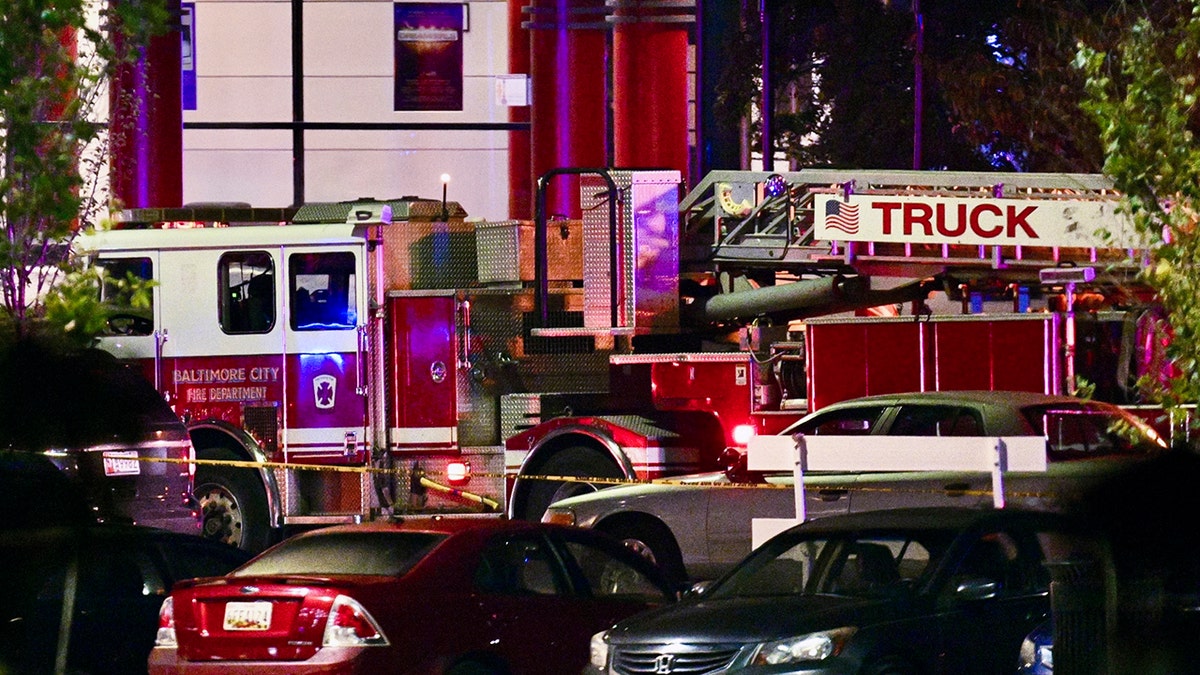 CLICK HERE TO GET THE FOX NEWS APP
The university has about 9,000 students. It was founded in 1867 as the Centenary Biblical Institute with an initial mission of training men for ministry, according to its website. It moved to Baltimore in 1917.
Fox News' Sarah Rumpf-Whitten and Elizabeth Pritchett, and The Associated Press contributed to this report.