Over 100 Ohio Black pastors sign letter opposing measure enshrining abortion in constitution: 'Moral issue'
A bipartisan group of Black pastors in Ohio released a letter Tuesday calling on voters to oppose a November measure that would enshrine abortion access in the state Constitution and specifically pointed to the negative impact they say abortion has had on the Black community. 
"As Black faith and community leaders across Ohio who are called to care for God's people, we urge our fellow Christians, the Black community, and all Ohioans who believe in the inherent value of every person to vote NO on Issue 1 this November," the open letter, signed by more than 100 Black faith leaders, states. 
"The future of our state, our society, and our race is at stake in this amendment, and we must protect them."
The bipartisan group explained in the letter its message is not about political ideology or a "party line vote." The faith leaders outlined their argument that the Black community has been especially hit hard by abortion. 
PRO-LIFE GROUPS GIVE 'POST-MORTEM' ON OHIO ISSUE 1 SETBACK, SAY NOVEMBER WILL BE 'VERY DIFFERENT'
"This is a moral issue and for the Black community in particular, it is a life-or-death matter," the letter states. "Only 13 percent of Ohio's population is Black, yet 48 percent of abortions undergone by residents of our state are performed on Black women — a tragic and difficult reality that our community cannot ignore. Even more alarming is the number of Black children — 20 million — who were killed in the womb between 1973 and the overturning of Roe v. Wade by the U.S. Supreme Court last June. That is enough to fill Ohio stadium more than 194 times.
"The Black community has been the target of the abortion industry for decades, beginning with the deplorable ideology of racist eugenicist Margaret Sanger, whose Planned Parenthood organization purposefully established abortion mills in minority neighborhoods and targeted our communities for abortions. Sanger's mission was to kill Black babies before they entered the world, and Planned Parenthood and the for-profit abortion industry have allowed that mission to continue to this very day."
The faith leaders call for the abortion industry to "account for its dark history and depraved legacy" but in the meantime, asks for voters to refuse to allow the continued promotion of "an agenda driven by racism and greed."
ABORTIONS, GENDER TRANSITIONS FOR MINORS COULD BE ENSHRINED IN STATE CONSTITUTION, PARENTS' GROUP WARNS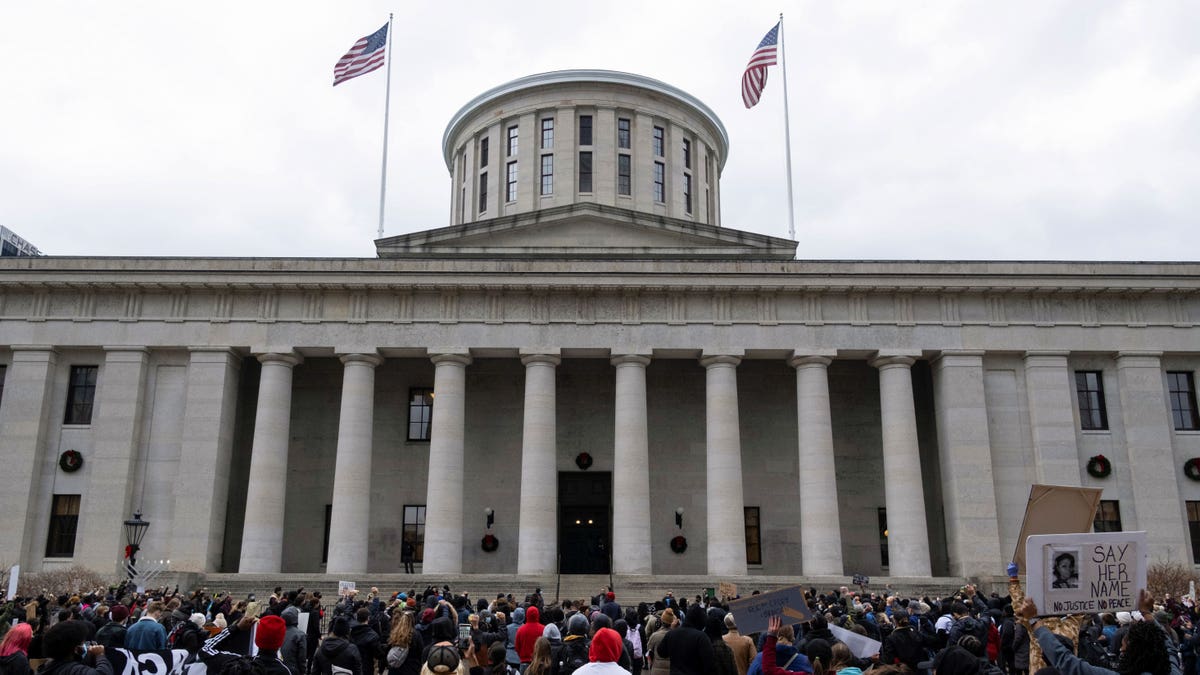 "Unfortunately, Issue 1 does just that," the letter says. "It is more extreme than Roe v. Wade, and it will allow for painful, late-term abortions through all nine months of pregnancy – even after an unborn baby can feel pain. It will permit our children to undergo abortions without parents knowing. And it will continue to rob generations of Black women and men of the insurmountable joy of parenthood.
"Enough is enough. The Black community supports life. We have a rich pro-life history, rooted in our love of family and in our abiding faith and belief that God is the ultimate author of every life."
CLICK HERE TO GET THE FOX NEWS APP
One of the letter's signatories, Senior Pastor of Hope City House of Prayer Brian Williams in Columbus, Ohio, told Fox News Digital that, as a father of "seven beautiful children," he can't imagine "living in a state where abortion is allowed up to full term."
"Upon learning about the extreme goals of Issue 1, I was reminded of a quote from Edmund Burke who said, 'The only thing necessary for evil to triumph is for good men to do nothing.' I decided at that moment, I must do something," Williams said of what provoked him to spearhead the letter. 
"African Americans have been systematically targeted throughout the history of our nation, but very few people are aware how abortion disproportionately affects African Americans. So, the goal of Choose Life Ohio is first and foremost to educate people. It isn't to side with any political party but to be found on the side of true justice for unborn children."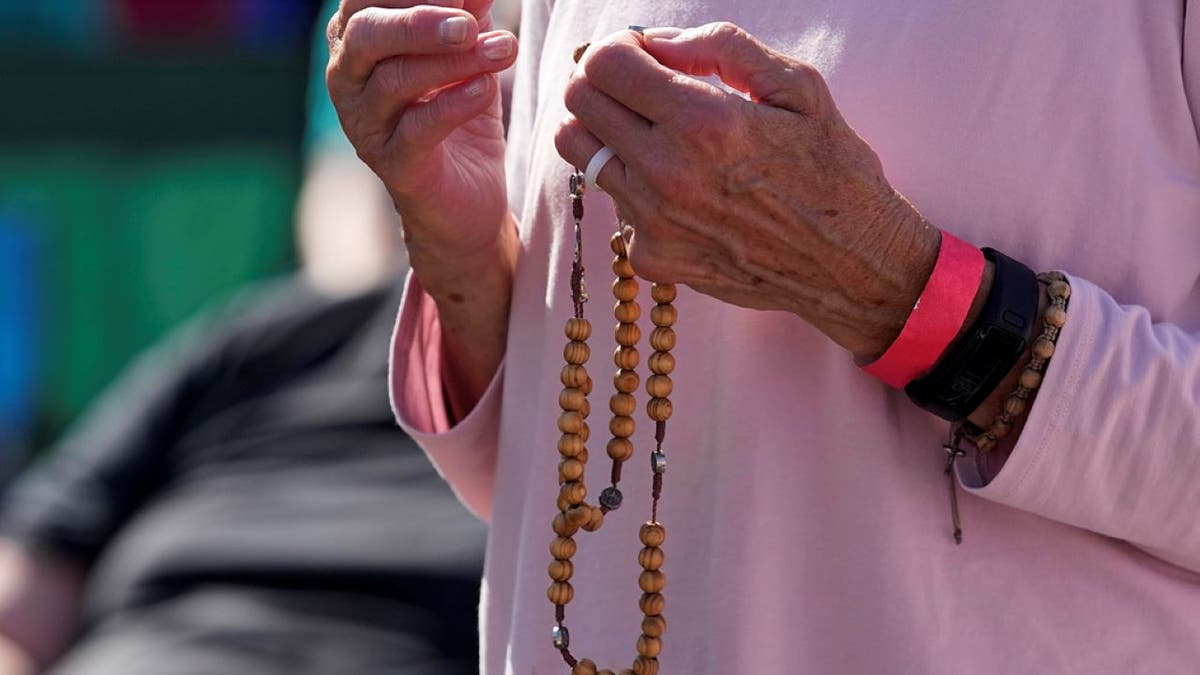 Ohio voters will head to the polls Nov. 7 to decide whether the right to an abortion should be added to the state constitution, and pro-life groups argue the bill is an attack on parents' rights that would erase most limits to abortion and sex-change surgery due to its wording. 
Supporters, including Ohioans United for Reproductive Rights, in a statement to Fox News Digital, said the measure "puts Ohioans back in charge of their families' personal medical decisions and stops government from making these decisions for us."
"I believe silence on this issue would be a betrayal to the black community, the Christian community and, most tragically, the unborn," Williams told Fox News Digital.