Pennsylvania swing voter tell NBC News he'd vote for Biden over Trump 'even if he was dead'
Pennsylvania swing voters told NBC News that they were extremely unmotivated by a potential rematch between former President Trump and President Biden, but most said they would still support the current president despite concerns over his age.
NBC's "Meet the Press" host Kristen Welker spoke to Pennsylvania swing voters about a possible rematch between Biden and Trump in an interview that aired on Sunday.  
"I'll give you the one word for my emotion, depression," one voter told Welker. The voters agreed there was a "leadership vacuum" across the board and none of them said they were excited about a possible rematch.
"Depressed would be a better word," one voter, Al Brown, told Welker. "I think Biden is approaching senility if not already in the middle of senility and running the greatest country in the world, in my humble opinion is not a job for an old, senile person. And Trump is, forgive my French, an as—–. And we don't need that kind of person running our country." 
VOTERS SAY THEY FEEL 'STUCK,' DON'T WANT BIDEN-TRUMP REMATCH: NO MORE POLITICAL 'BLOOD SPORTS'
Brown, however, told Welker later in the conversation that he would vote for the president over Donald Trump even if Biden was "dead," citing American democracy.
"I love American democracy too much that Biden and Trump, if it's a Biden and Trump race then I would vote for Biden even if he was dead. And I'm a Republican," he said. 
"I did vote Republican," another voter, Samantha Cieslinski, told Welker in response to a question about being undecided. "I didn't love, it was a lot of chaos. You know, I'm someone who preaches kindness, and maybe it was hypocritical for me to vote Trump in the last election to have both of them going back up against each other, I don't know if my moral compass could choose one of them."
The voter also said there was a chance that she would sit home on election day but added that the idea of sitting home was upsetting.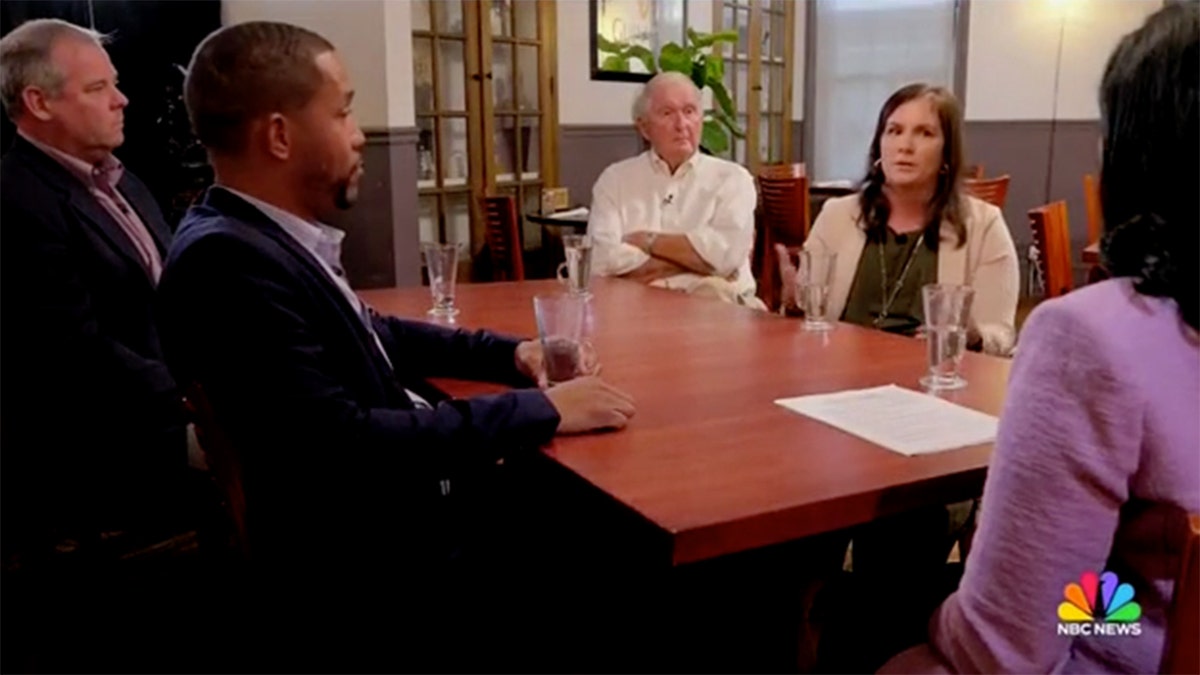 ABC HOST SHOCKED BY POST-TRUMP INDICTMENT POLL SHOWING 'STATISTICAL TIE': 'WHAT DOES THAT SAY ABOUT BIDEN?'
The voters repeatedly expressed that they weren't enthusiastic about voting for either candidate. 
A poll from June showed the former president and Biden were nearly tied among registered voters in the state. 
Trump had 47% support and Biden had 46% among registered voters in Pennsylvania, according to a Quinnipiac University poll.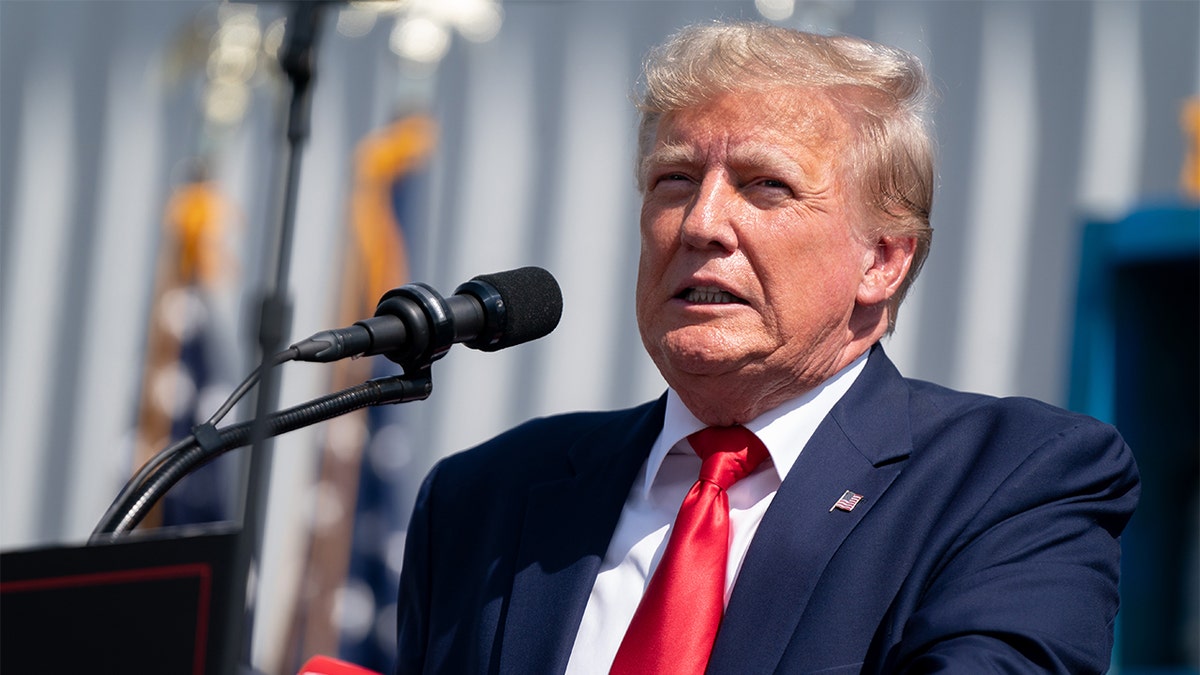 CLICK HERE TO GET THE FOX NEWS APP
Polls mostly show the two are neck-and-neck in a potential rematch, but a Washington Post/ABC News poll from September found Trump ahead of Biden by 10 points.
For more Culture, Media, Education, Opinion, and channel coverage, visit foxnews.com/media.