Ron DeSantis hauls in $15 million in past three months, moves presidential campaign staff to Iowa
Florida Gov. Ron DeSantis brought in $15 million in fundraising the past three months for his Republican presidential campaign.
The DeSantis campaign also confirmed to Fox News that it's moving staff from Florida to Iowa, where the Jan. 15 caucuses lead off the GOP presidential nominating calendar.
The campaign touted that their haul "shatters expectations" as they announced their July-September third quarter of 2023 fundraising on Wednesday.
DeSantis has been trying to change the narrative after a series of setbacks over the summer, which triggered weeks of negative stories spotlighting his campaign's overspending, staff layoffs, change of leadership and other issues.
LATEST FUNDRAISING REPORTS COULD BE DEATH KNELL FOR SOME GOP PRESIDENTIAL LONG-SHOTS
"This significant fundraising haul not only provides us with the resources we need in the fight for Iowa and beyond, but it also shuts down the doubters who counted out Ron DeSantis for far too long," campaign manager James Uthmeier said in a statement.
About a third of the DeSantis campaign staff, including top political and communications officials, were told on Wednesday that they'd be headed short term to Iowa. DeSantis has spent most of his time on the campaign trail in Iowa the past two months, as he aims for a strong finish in an effort to become the top alternative to former President Donald Trump, the commanding frontrunner in the GOP nomination race as he makes his third straight White House run.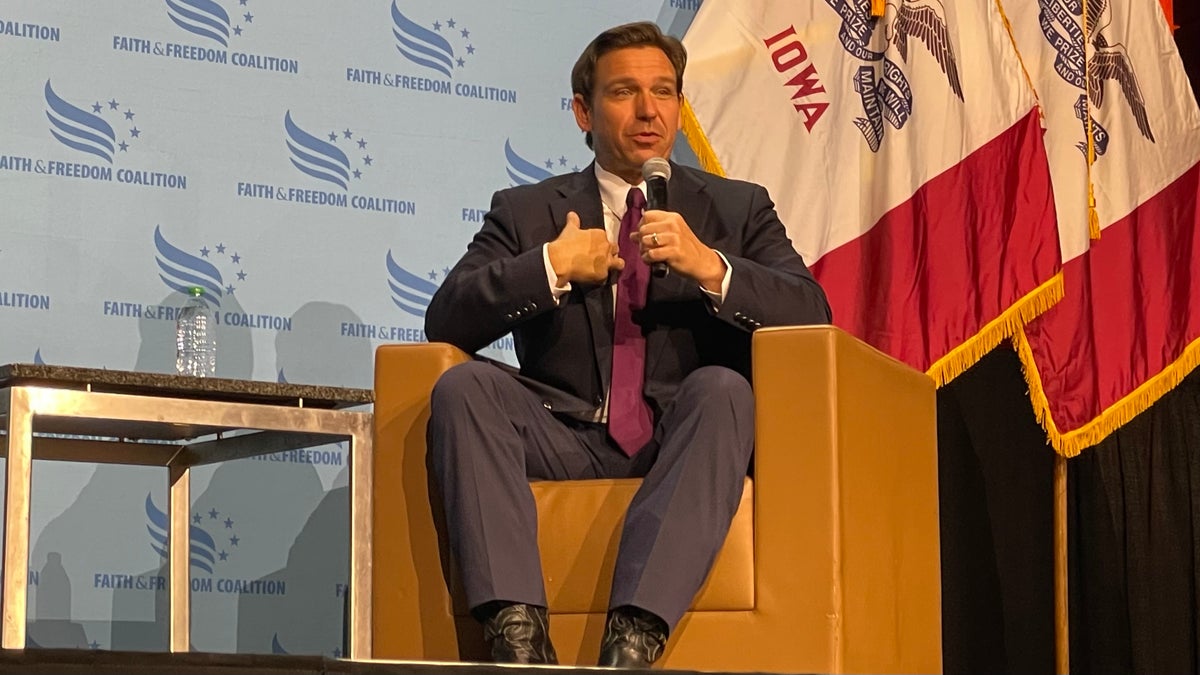 The developments were first reported by the New York Times and confirmed by Fox News.
TRUMP REMAINS COMMANDING FRONT-RUNNER, BUT HALEY ON THE RISE, IN FIRST PRESIDENTIAL PRIMARY STATE
The DeSantis aligned super PAC Never Back Down has taken over many of the traditional operations and basic duties handled by a presidential campaign, including grassroots outreach and planning and coordinating events. 
DeSantis was once solidly in second place in the race for the 2024 GOP presidential nomination. But he's seen his numbers in the surveys erode in recent months as Trump expanded his lead over the Florida governor.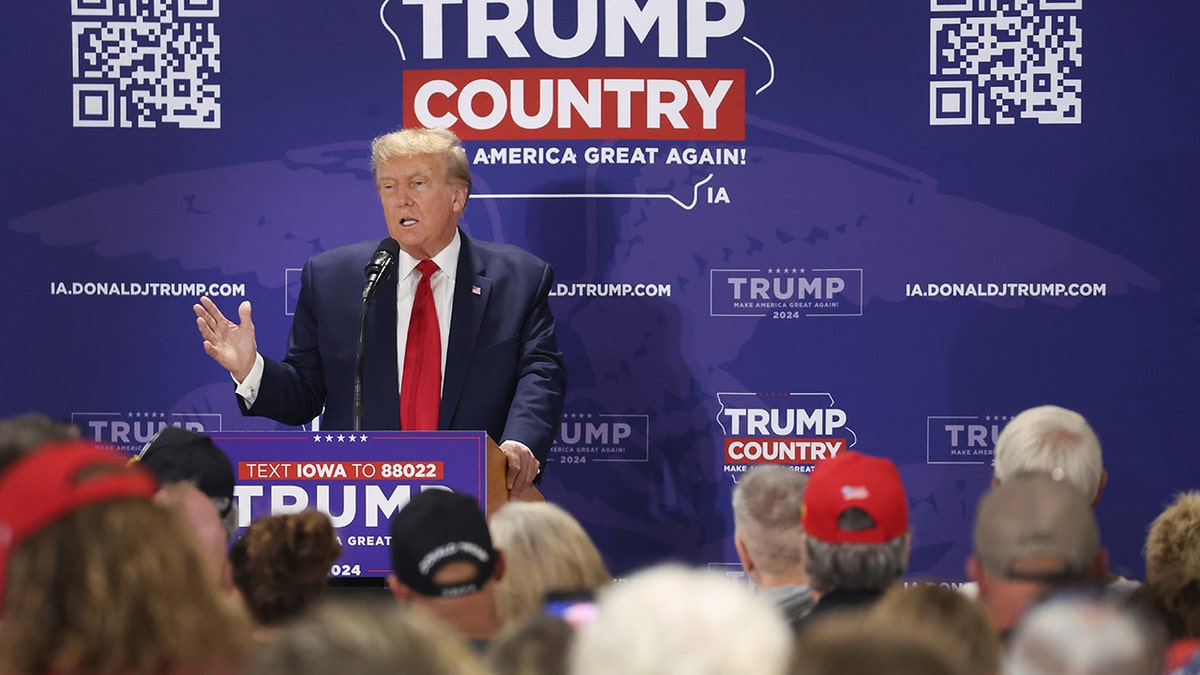 And in recent weeks, former Gov. Nikki Haley, who served as ambassador to the United Nations in the Trump administration, has vaulted over DeSantis into second place in some polls in two other crucial early voting states – New Hampshire and her home state of South Carolina.
But the DeSantis political team says the new fundraising figures – raised between his campaign, leadership PAC, and joint fundraising committee – is making the case that things have stabilized.
"Thanks to the generous support of Americans looking for a leader who will deliver results, this campaign is built to last and win," Uthmeier emphasized. "Ron DeSantis is the only candidate in this race who can beat both Donald Trump and Joe Biden, revive our economy, secure the border, make America energy dominant, and end the weaponization of government once and for all."
Pointing to positive reviews DeSantis garnered at last week's second Republican presidential nomination debate, the campaign touted that the "announcement of DeSantis' narrative-defying third quarter comes as he enters October firmly on offense."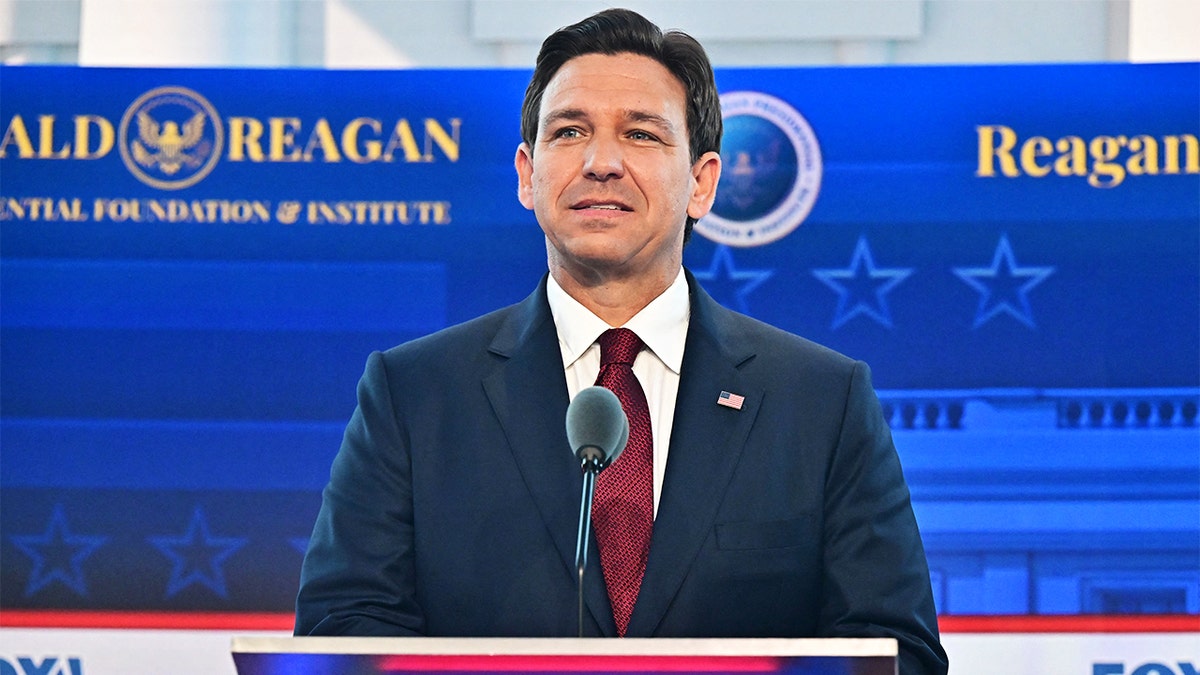 They also highlighted that DeSantis has unveiled "three new forward-looking policies" on the economy, faith and energy, and that the governor has "campaigned at break-neck pace." 
CLICK HERE TO GET THE FOX NEWS APP
The campaign noted that DeSantis will have made stops in 74 of Iowa's 99 counties come Monday.
But the $15 million haul the past three months is less than the $20 million raised by DeSantis during the second quarter of fundraising. And much of the money brought in during the third quarter are general election funds, meaning they can't be spent during the upcoming Republican presidential primaries.
Get the latest updates from the 2024 campaign trail, exclusive interviews and more at our Fox News Digital election hub.