Security force sent to Caribbean island ravaged by crime crisis as US pledges $100M in aid
The United Nations Security Council on Monday approved a plan to send a multinational coalition security force of thousands to Haiti to help crack down on the country's out-of-control crime crisis. 
"More than just a simple vote, this is in fact an expression of solidarity with a population in distress," Jean Victor Généus, Haiti's foreign affairs minister, said after the vote. "It's a glimmer of hope for the people who have been suffering for too long."
Kenya volunteered to lead the charge on assembling the security force, pledging 1,000 police officers, with the Bahamas, Jamaica and Antigua and Barbuda also pledging personnel to join the cause. Only Russia and China abstained from voting in favor of the Multinational Security Support (MSS) mission.
The mission will target the protection of key infrastructure and transit hubs, including airports, schools, hospitals and major intersections. The mission will also include an "oversight mechanism" to prevent potential human rights violations or abuses, the U.N. said. 
JIHADIST ATTACK NEAR MALI BORDER KILLS 29 NIGERIAN SOLDIERS AMIDST GROWING SECURITY CONCERNS
Criminal activity in Haiti – including gang violence, rape, kidnappings and murder – have hit record levels, with the U.N. last week publishing a report that cited at least 2,728 people murdered between October 2022 and June 2023.
The report also discussed how gang members use sexual violence to "terrorize populations under the control of rival gangs," citing just under 500 rapes reported in the same timeframe.  
The deployment of an armed force is expected to restore peace and security to Haiti so it also can hold long-awaited general elections that have been repeatedly promised by Prime Minister Ariel Henry after the July 2021 assassination of President Jovenel Moïse.
TURKEY DETAINS DOZENS IN NATIONWIDE SWEEP TARGETING ALLEGED KURDISH MILITANTS LINKED TO SUICIDE BOMBING
Haiti earlier this year appealed for help from the international community to deal with crime in the capital of Port-au-Prince. Jamaica was the only country to respond that it was considering sending police and soldiers to help. The crime has now leaked out from the capital and started to rise in other cities and in the countryside.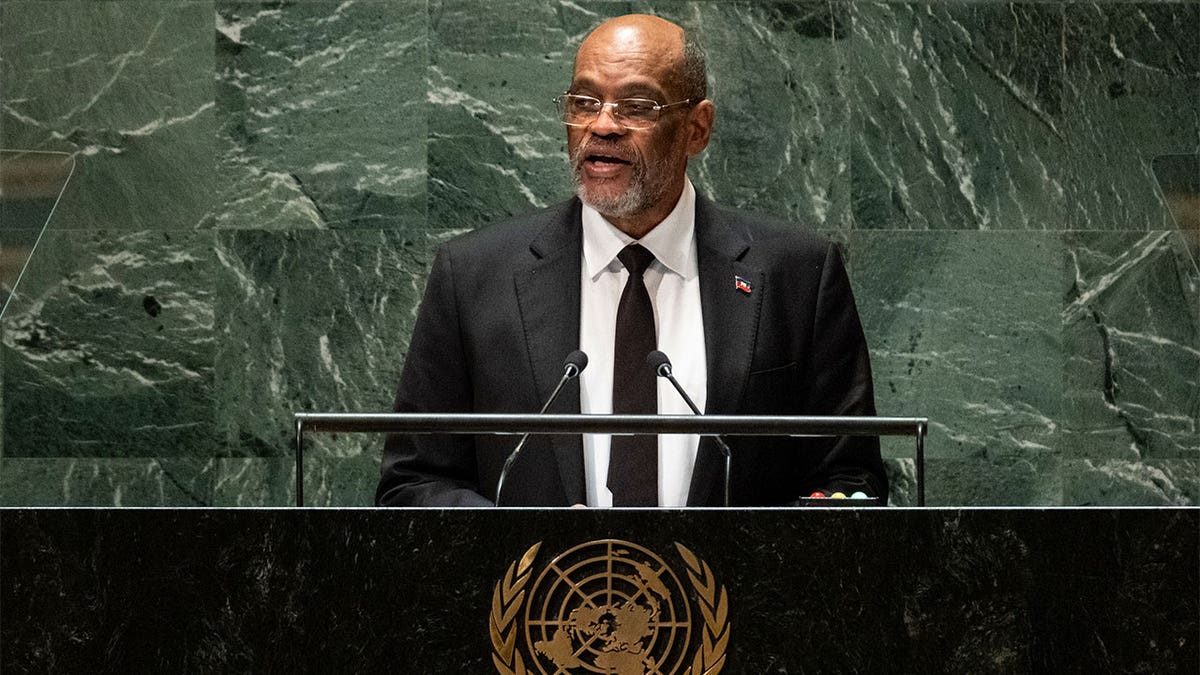 National security adviser Jake Sullivan called the resolution "an important milestone" in bringing "much-needed help to the people of Haiti."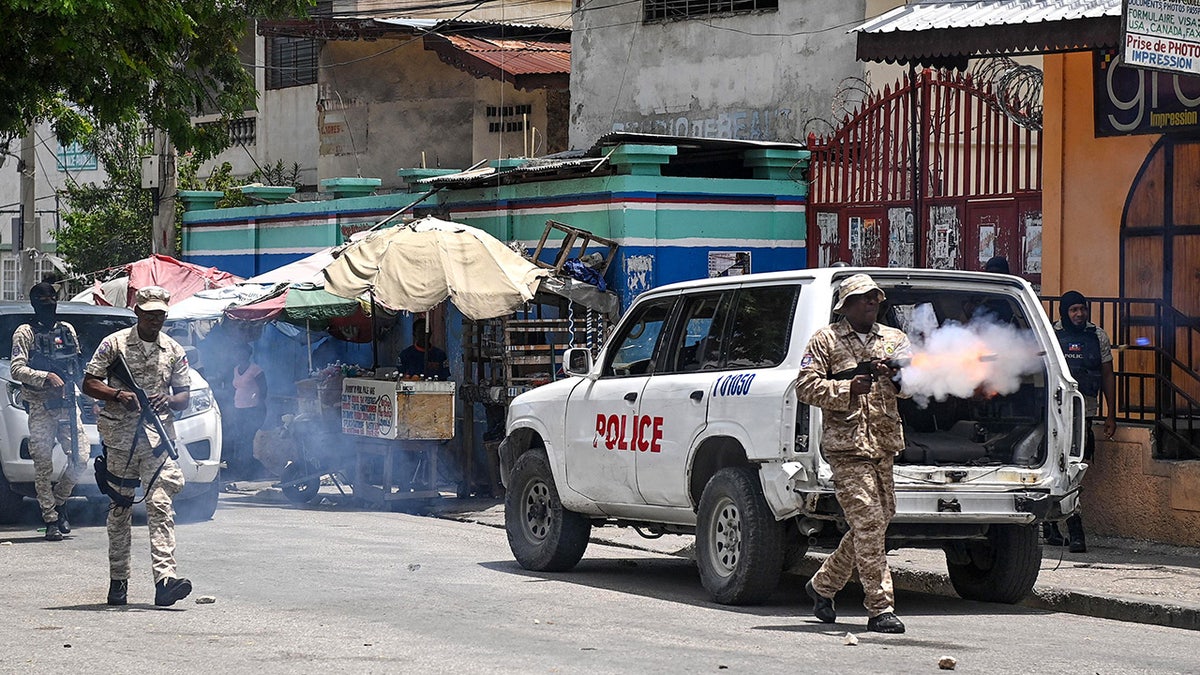 "We thank our partners at the council for moving swiftly to approve this decision, which formally endorses the mission and lays the framework for how the international community can best support Haiti at this critical time," Sullivan said in a press release following Monday's vote. 
FREIGHT TRUCK CRASH IN SOUTHERN MEXICO CLAIMS LIVES OF 10 CUBAN MIGRANTS, INJURES 17
"We have taken an important step today, but our work to support the people of Haiti is not done," he added. "It is now crucial that we focus on making progress in mobilizing the international support necessary to deploy this mission swiftly, effectively and safely."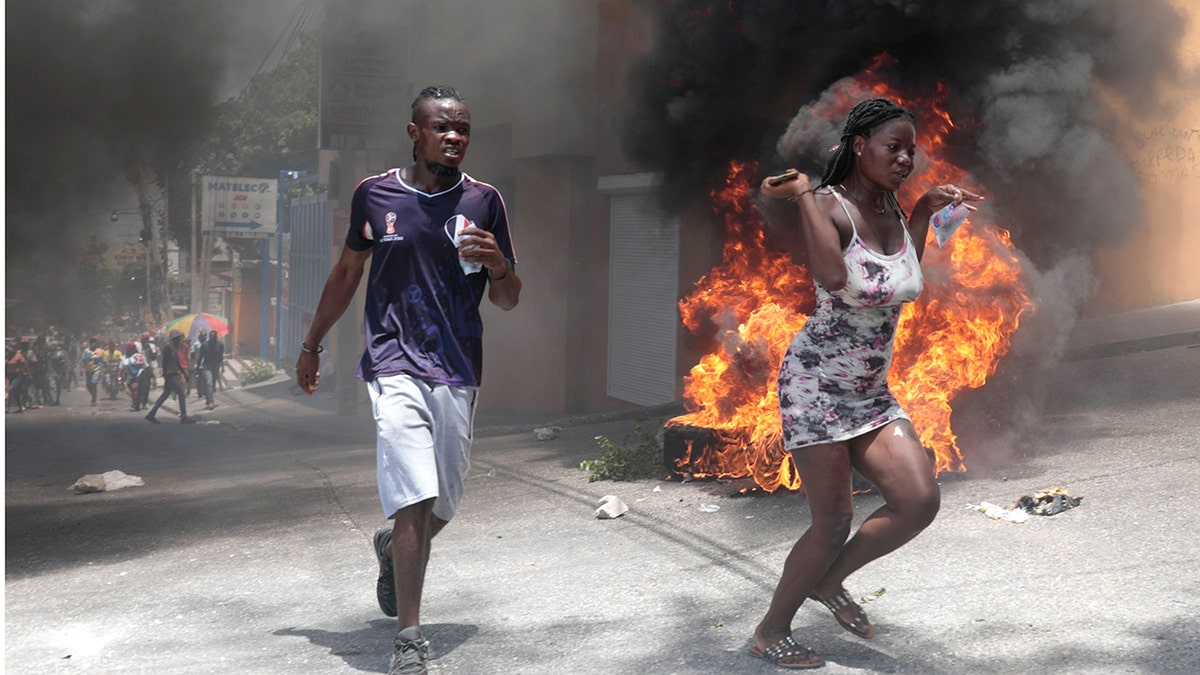 The U.S. has not promised to provide any personnel but has instead issued plans to provide $100 million in logistical aid, including communications and medical assistance. The U.N. has asked for any contributions to support the security mission. 
Haiti's foreign minister stressed that immediate assistance is welcome but is not enough to handle the immense issues facing Haiti: He insisted that the country needs "legitimate, effective and responsible government" and that "any external support can hardly have any lasting effects." 
"Regrettably, the resolution just adopted fails to send the strongest signal in that regard," he added, urging the need to combat the country's extreme poverty to have any hope of lasting change. 
CLICK HERE TO GET THE FOX NEWS APP
About 60% of Haiti's more than 11 million people earn less than $2 a day, with poverty deepening further in recent years as inflation spikes.
The U.S. currently has Haiti on its highest travel advisory level of "Do Not Travel," citing "widespread" kidnapping, with victims "regularly" including U.S. citizens and ransom negotiations. 
The Associated Press contributed to this report.