Sentiment Back To Bearish | Seeking Alpha
The consistency of declines throughout February and to start the month of March has sent sentiment decisively lower. The latest data from the American Association of Individual Investors (AAII) showed 23.4% of respondents reported as bullish, up modestly from 21.6% last week but still down significantly from 34.1% two weeks ago.
With less than a quarter of respondents reporting as bullish, bullish sentiment continues to sit firmly below its historical average of 37.5% for a record 67 straight weeks.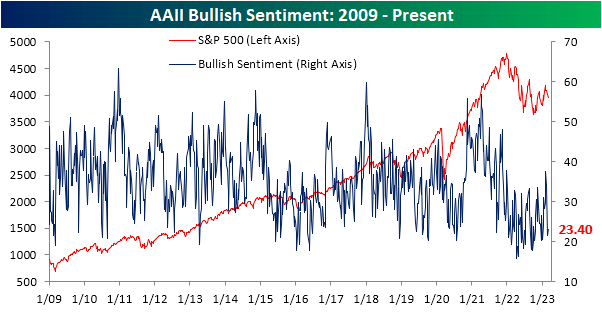 Meanwhile, bearish sentiment has continued to grind higher reaching 44.8% after three straight weeks of increases and hitting the highest level of the short year so far.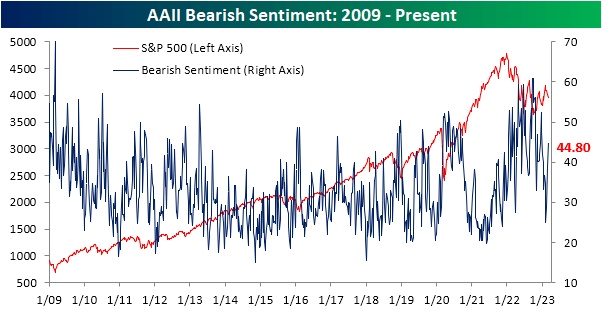 At the start of February, the bull-bear spread ended its record streak of negative readings as bulls finally outnumbered bears. The surge in pessimism in the past couple of weeks, though, has resulted in more negative bull-bear readings.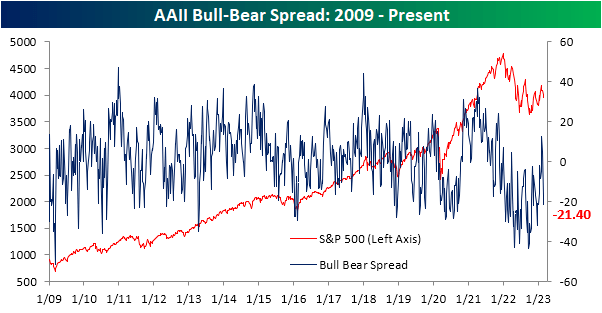 In addition to sentiment taking a more bearish tone, far fewer respondents are reporting neutral sentiment. After the highest reading in nearly a year last week, only 31.8% couldn't make up their mind this week. That eight percentage point drop from last week was the largest weekly decline since November.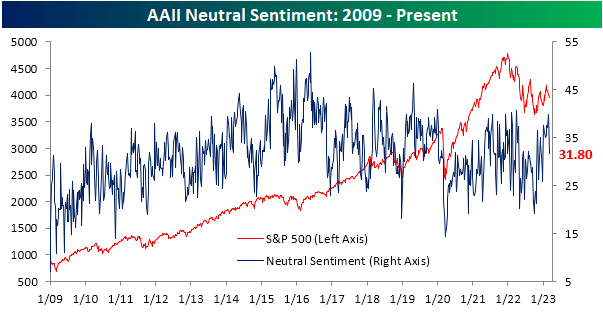 In addition to the AAII survey, other weekly sentiment readings have likewise made a quick reversal back towards negative sentiment.
Combining the readings of the AAII survey with the Investors Intelligence survey and the NAAIM Exposure Index, sentiment has gone from the most cheery outlook in over a year down to pessimism right in line with the rest of the past year.
In fact, the 1.36 point decline since the high three weeks ago ranks as the seventh largest decline in such a span since the composite begins in 2006.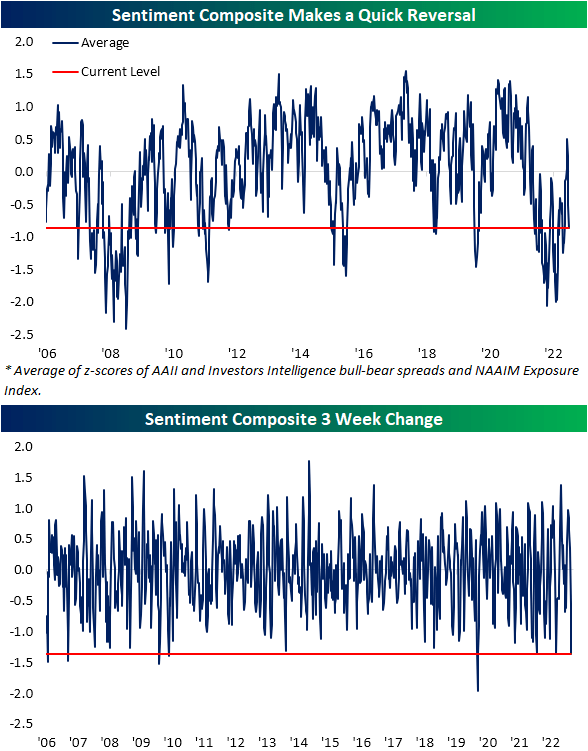 Since sentiment is a contrarian indicator, the sharp bearish turn across these sentiment indicators 'should' be a signal for positive forward performance. However, that has not exactly been the case historically.
In the table below, we show each prior week that the index has fallen at least 1.25 points without having done so in the prior three months. Of the dozen prior instances, performance has been mixed going forward.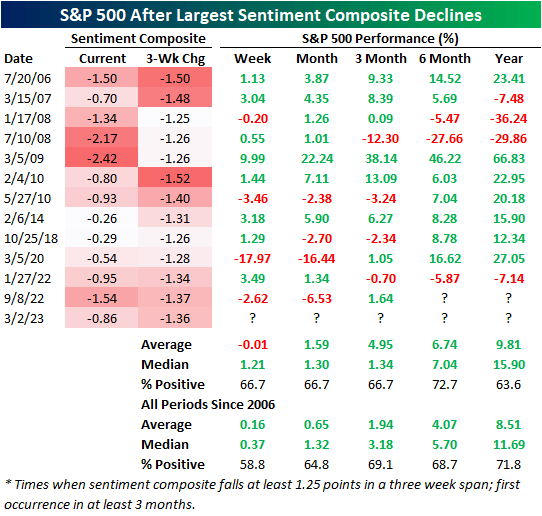 Editor's Note: The summary bullets for this article were chosen by Seeking Alpha editors.