Trump civil trial continues for a third day in New York City
The civil trial against former President Donald Trump, his family and his business empire will continue Wednesday, with more witness testimony as New York Attorney General Letitia James seeks to make her case that the Trump Organization fraudulently overvalued its assets.
Trump attended the first two days of the trial this week, and is expected to attend Wednesday as well. 
JUDGE IMPOSES PARTIAL GAG ORDER IN TRUMP ORG. TRIAL BLOCKING PARTIES FROM VERBAL ATTACKS AGAINST COURT STAFF
The court is expected to reconvene Wednesday morning after New York Judge Arthur Engoron imposed a partial gag order preventing all parties from engaging in any verbal attacks against court staff after the former president criticized a member of the judge's office on social media.
The gag order applies to both the Trump team and James' team. The gag order only applies to verbal attacks on staff after a "defendant" posted to social media a "disparaging, untrue and personally identifying post about a member of my staff."
Engoron added Tuesday afternoon that "personal attacks on members of my court staff are unacceptable, not appropriate" and warned they would not be tolerated.
TRUMP JUDGE FACES ONLINE BACKLASH AFTER SMILING, POSING FOR CAMERAS IN COURTROOM: 'PARTISAN DEMOCRAT CLOWN'
Without naming the former president, Engoron was referring to a now-deleted Trump post on his Truth Social account about Engoron's law clerk Allison Greenfield.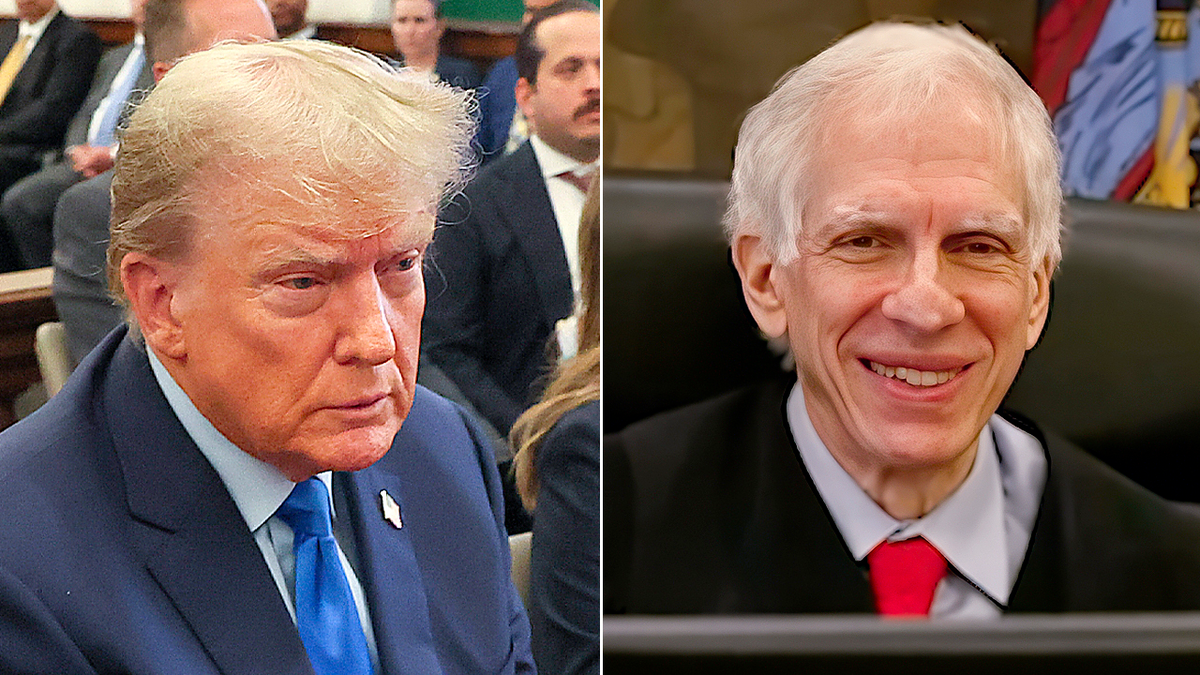 Tuesday's proceedings also featured continued testimony from Donald Bender of accounting firm Mazars USA LLP.  Bender's testimony Monday focused on financial records dating back to 2011, which fell outside of the statute of limitations. 
The Appellate Division in Manhattan decided this summer that AG James could no longer sue for alleged transactions that occurred before July 13, 2014, or Feb. 6, 2016, depending on the defendant.
Trump's defense objected over the statute of limitations for each document Bender was questioned on, but Engoron maintained they did not need to do that, saying, instead, that a "continuing objection" was sufficient. 
Trump's defense, however, said they were concerned about exceptions, and said they planned to continue to object.
Bender, who spent several years preparing Trump's tax returns, testified that he frequently interacted with the Trump Organization in preparing statements of financial conditions, or balance sheets.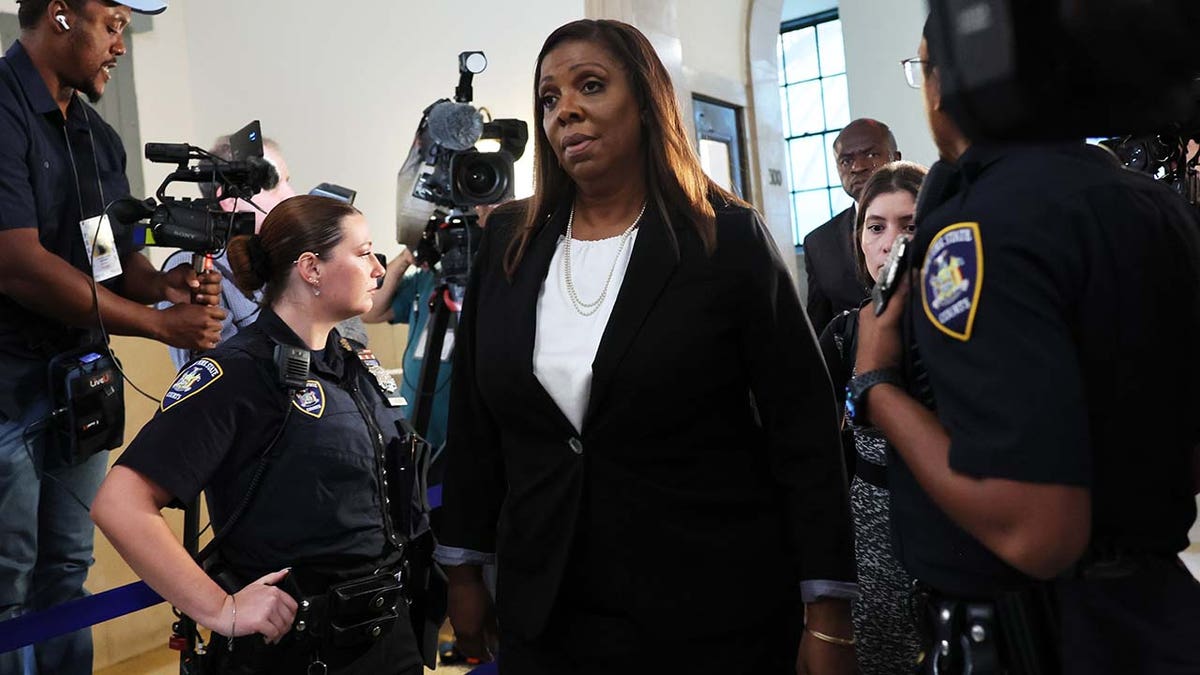 Bender testified he didn't take any measures to ensure the information provided was true. He only raised an issue if something glaring stood out.
Part of Bender's Tuesday testimony focused on financial documents from 2017 through 2019, and noted that he learned appraisal documents for certain years were not provided to Mazars. 
NEW POLL REVEALS HUGE GAP IN CONCERN OVER BIDEN'S AGE VS. TRUMP'S IN HYPOTHETICAL 2024 MATCHUP
Bender said he believed these documents should have been seen before Mazars prepared the compilation.
Bender continued testifying that if Mazars knew about missing appraisals, it would not have issued the statement of financial condition.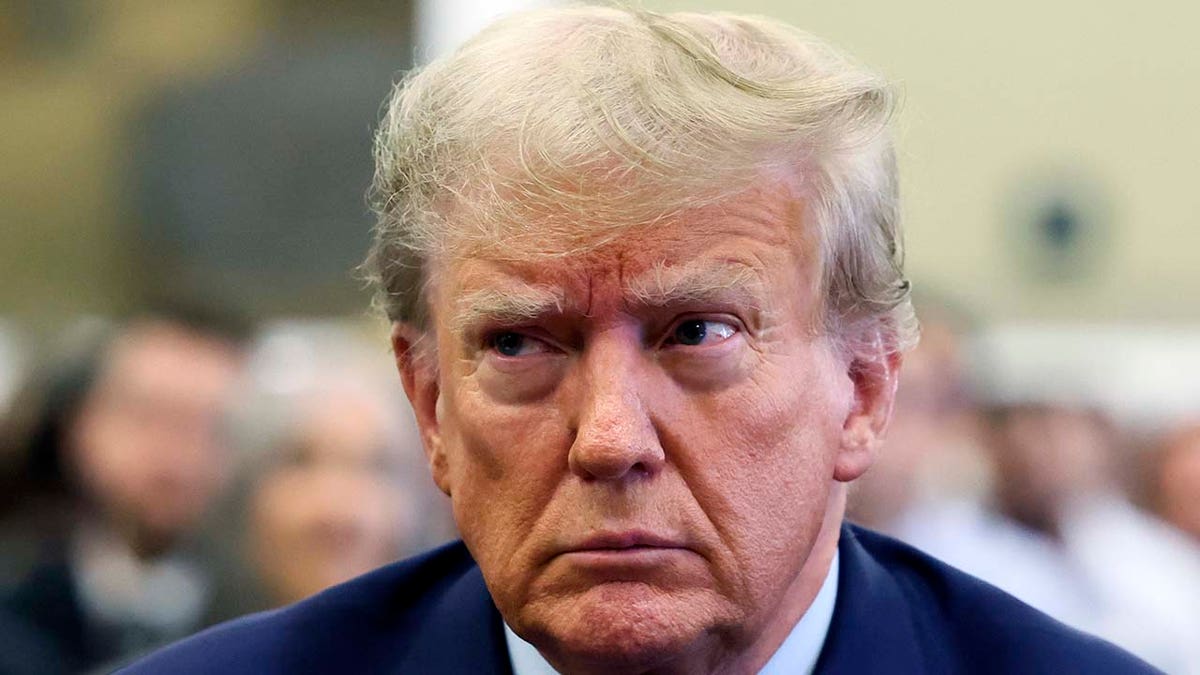 James, a Democrat, brought the lawsuit against Trump last year alleging he and his company misled banks and others about the value of his assets. James claimed Donald Jr., Ivanka, and Eric, as well as his associates and businesses, committed "numerous acts of fraud and misrepresentation" on their financial statements.
The appellate ruling over the summer dismissed Ivanka Trump as a defendant. 
Trump has blasted James for bringing the lawsuit; for the trial not having a jury; and Engoron, calling him "corrupt." 
"The Attorney General filed this case under a consumer protection statute that denies the right to a jury," a Trump spokesperson said. "There was never an option to choose a jury trial. It is unfortunate that a jury won't be able to hear how absurd the merits of this case are and conclude no wrongdoing ever happened." 
CLICK HERE TO GET THE FOX NEWS APP 
Engoron last week ruled that Trump and the Trump Organization committed fraud while building his real estate empire by deceiving banks, insurers and others by overvaluing his assets and exaggerating his net worth on paperwork used in making deals and securing financing.
Engoron's ruling came after James sued Trump, his children and the Trump Organization, alleging that the former president "inflated his net worth by billions of dollars," and said his children helped him to do so.
Fox News' Maria Paronich contributed to this report.