What does McCarthy's removal mean for Biden investigations, daily functioning of the House? Experts weigh in
EXCLUSIVE: Academics and experts with in-depth knowledge on how the U.S. government operates told Fox News Digital that former House Speaker Kevin McCarthy's, R-Calif., removal from his post on Tuesday would likely not prevent the chamber from continuing to function, which includes the investigations into the Biden family and the impeachment inquiry against President Biden.
"There's nothing that requires committees to slow down their activities, so there's no reason why the Hunter Biden investigation or the impeachment-related investigation conducted on a joint committee basis would have to slow down," said Steven S. Smith, a professor at the Arizona State University School of Politics & Global Affairs.
Smith went on to say that "not a whole lot" would happen with the investigations in the span of a week anyway, assuming the search for a new permanent speaker to replace McCarthy and take over for Speaker Pro Tempore Patrick McHenry swiftly concludes.
TOP REPUBLICAN REP. STEVE SCALISE WORKING BEHIND THE SCENES TO REPLACE KEVIN MCCARTHY AS SPEAKER
"Of course, members are going to be distracted. So maybe some meetings are going to be called off because members are worrying about electing a speaker for the time being. If it goes longer than the end of next week, then I think there's going to be some serious issues about how they proceed," he added.
Mark Harkins and Joseph Huder, both senior fellows at The Government Affairs Institute at Georgetown University. agreed with Smith.
"Today's event was historic. It was huge, but effectively it changed nothing," Huder told Fox. "The House has its rules, it's got committees, they're all empowered to do investigations, they're empowered to subpoena, to take witness testimony. The speaker, as the speaker pro tempore, has the powers of the speakership, and until he is reined in by his majority, he can use those as freely as the previous speaker."
'SHELL SHOCKED' KEVIN MCCARTHY WILL NOT RUN FOR HOUSE SPEAKER AGAIN FOLLOWING REMOVAL
"All of the kind of institutional mechanics at the House level operate just the same as they were. They're in place, and they're not going to change just because there's no speaker. What does change are some of the politics behind the scenes, and that's where it gets very murky about what Mr. McHenry can and cannot do," Huder added.
Harkins explained that the difference between January – when the House was at a standstill prior to McCarthy's election as speaker – and now is that the rules of the House have been established and there is somebody actually acting as speaker.
"So the committees can continue their operations. There's no change there. The only possible minor change that could happen that doesn't have to do with the Biden family investigations is that the Financial Services Committee, which Speaker Pro Tempore McHenry is the chair of, may pass off to somebody else as a chair for the interim," Harkins said. 
WHO IS PATRICK MCHENRY, SPEAKER PRO TEMPORE OF HOUSE FOLLOWING MCCARTHY'S OUSTER?
"There's nothing that needs to stop the chairs of the various committees doing investigations, whether it's Oversight or Ways and Means or Judiciary, from continuing to do their work and continuing to have public hearings. So that's the biggest difference," he added.
Clint Brown, the Heritage Foundation's vice president of government relations, agreed, but told Fox the main focus of the House would be to "quickly try to settle the question of speaker."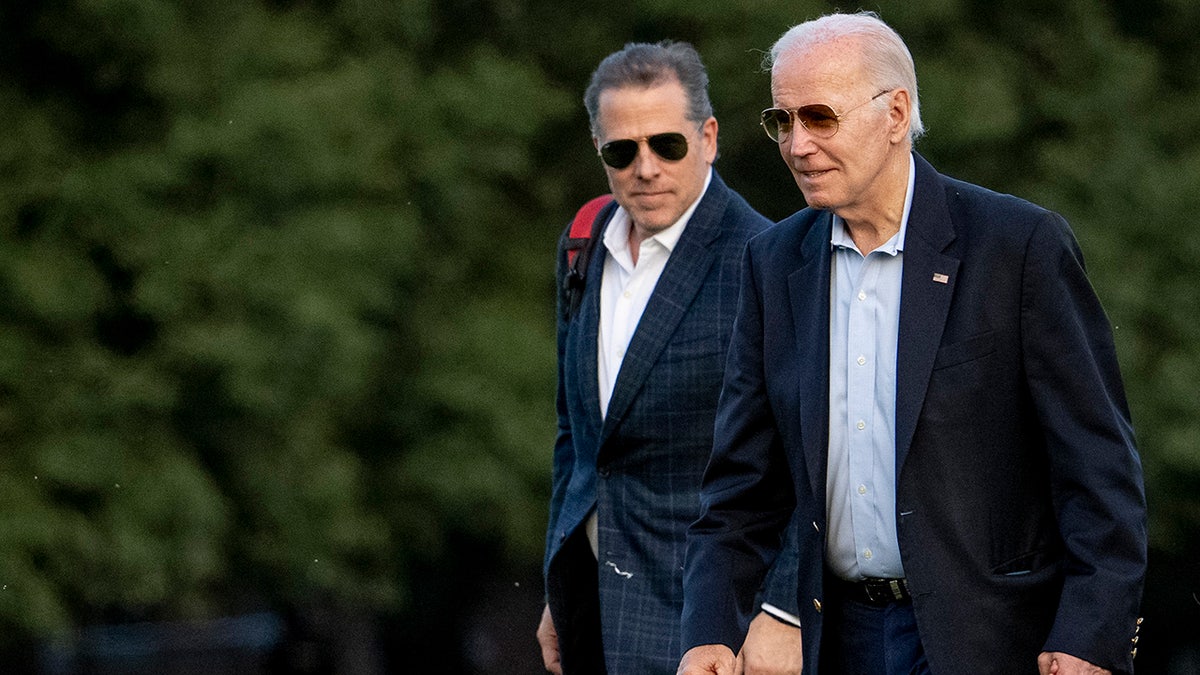 "They'll be focused on that, at least initially. It's a tough issue to resolve. It's going to require a lot of agreement. Failing agreement early on, the chairmen are still chairmen, the rest of the elected House leadership is still elected, including the whip and the majority leader. The majority leader schedules votes on the floor. The House can continue to function if it needs to under a speaker pro tempore," he said.
McCarthy was removed from his short-lived speakership by a narrow 216-210 vote on Tuesday, with eight Republicans joining all Democrats in voting in favor of the motion to vacate that was introduced late Monday by U.S. Rep. Matt Gaetz, R-Fla.
CLICK HERE TO GET THE FOX NEWS APP
According to U.S. Rep. Greg Murphy, R-N.C., the GOP conference's plan was to have a candidate forum on Tuesday then a vote on Wednesday to decide who would succeed McCarthy.