Who is Patrick McHenry, speaker pro tempore of House following McCarthy's ouster?
Rep. Patrick McHenry, R-N.C., is the new temporary leader of the House of Representatives after former House Speaker Kevin McCarthy was removed from his post Tuesday afternoon in a nail-biting vote.
House rules dictated that McCarthy, upon his election as speaker in January, provide a secret list of members to succeed him as speaker pro tempore should the office be vacated as it was with his removal. It was revealed following the vote to oust McCarthy that McHenry was at the top of the list.
McHenry, a former media consultant and political operative, was first elected to the House to represent North Carolina's 10th Congressional District in 2004. He was selected as the House Republican chief deputy whip in 2015 and served in the role until 2019. He was selected as chair of the House Financial Services Committee in January.
HOUSE VOTES TO REMOVE KEVIN MCCARTHY AS SPEAKER IN HISTORIC FIRST
Now that he is speaker pro tempore, he has the powers of the House speaker to guide the chamber in its continued operation until a new speaker is elected.
The 216-210 vote to remove McCarthy came about after Rep. Matt Gaetz, R-Fla., introduced a motion to vacate Monday evening after threatening to do so amid clashes between different factions of the Republican Party over details of a deal averting a government shutdown.
Eight Republicans, including Gaetz, joined all Democrats in voting against McCarthy's continued speakership.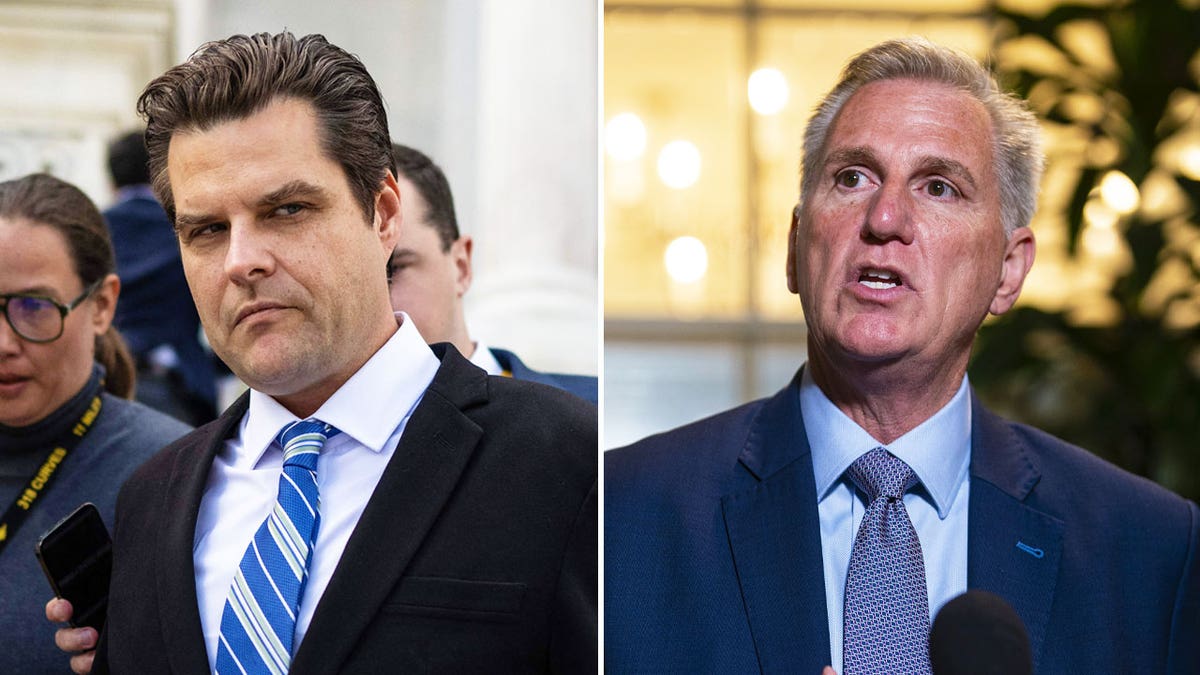 Fox News Digital confirmed later Tuesday evening that McCarthy would not run again for speaker.
Rep. Greg Murphy, R-N.C., told Fox the plan was to have a candidate forum on Tuesday and a vote on who would succeed McCarthy on Wednesday.
CLICK HERE TO GET THE FOX NEWS APP